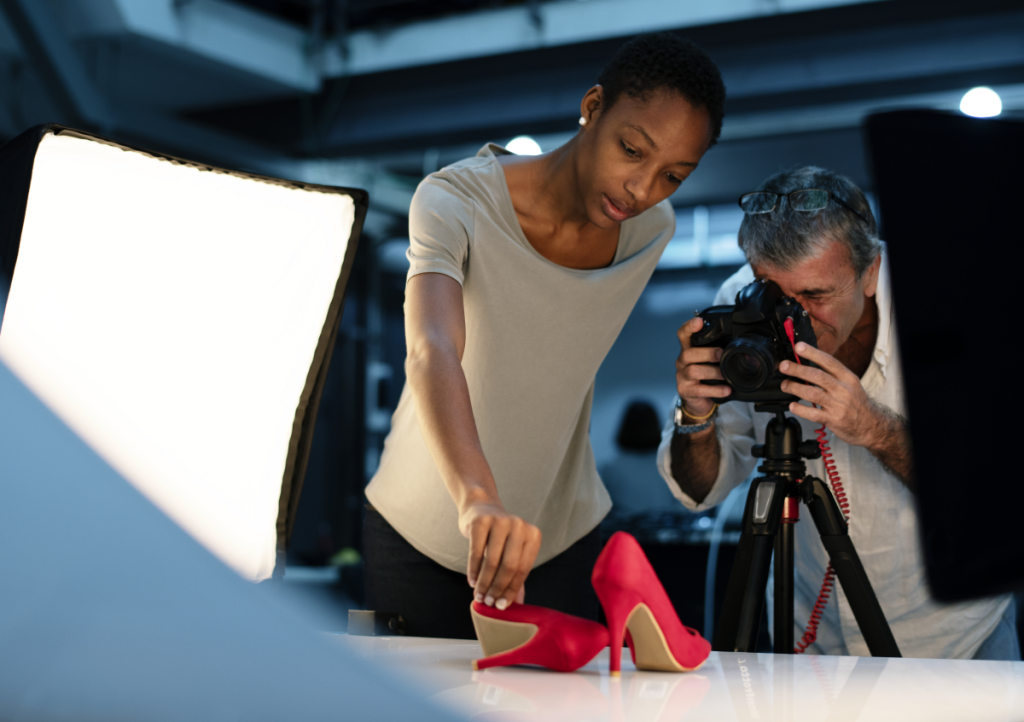 In e-commerce a good product image is the one that contributes decisively on making a sale. The mage has to be descriptive, show the product details and features and of course, its strongest selling point. The online environment is a visual one, that's why great product images are crucial to get the attention of the customer and convince him to find out more about the product and, eventually, make the sale.
If you are not convinced that your product images need more attention, these numbers should make a verry strong argument in changing your mind:
Before making thinking of making a purchase, the customer has to understand the product and be convinced that it can be the right choice for the need he is trying to fulfill.
Practical, professional and efficient product photography for online shops is more than showing your offer. In the online world, the image is much more than that.
It can be that competitive advantage that makes your shop different form others in the market. Being so, images can become a great conversion booster;
Product photography should encourage customers imagine the value of the product;
Great images build confidence in the brand and in the business while sloppy images do exactly the opposite;
Visuals keep visitors longer on the website, increasing the chances of a purchase;
Compelling images have a great impact on minimizing returns.
An online shop cannot survive without high quality product images, that's why investing in how your product look online should be a priority in your marketing budget.